When we have correctly deployed Capsa, we cannot wait to start our first capture right away. Capsa 7's new Start Page guides us to start an accurate capture mission step by step: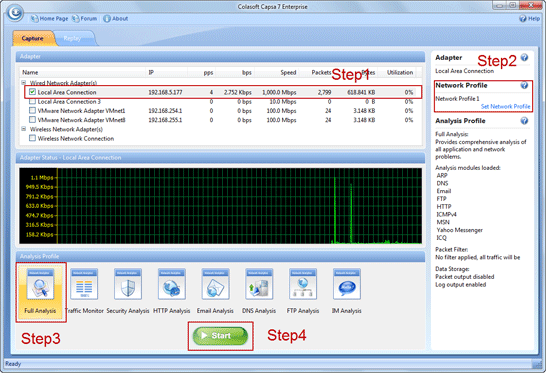 Double-click icon on the desktop.
In the Start Page, select your NICs (multiple selections available) in the Capture panel first.

Select any Network Profile in the Network Profile panel.

Select Full Analysis in the Analysis Profile panel.

Click the big Run button to start a capture right away.
This is the common procedure to start a capture, which helps us get accurate and useful analysis data: Select NIC -> Select Network Profile -> Select Analysis Profile -> Run.